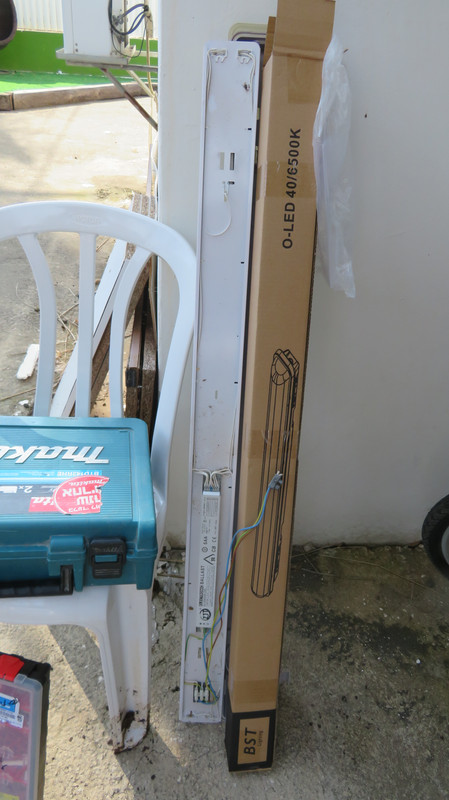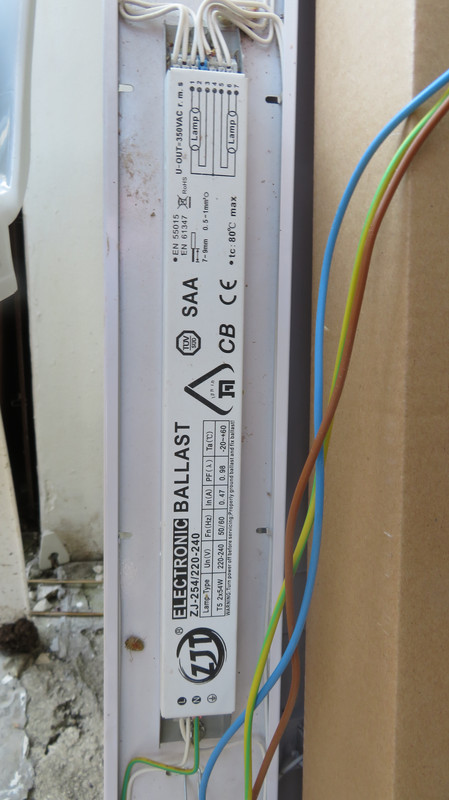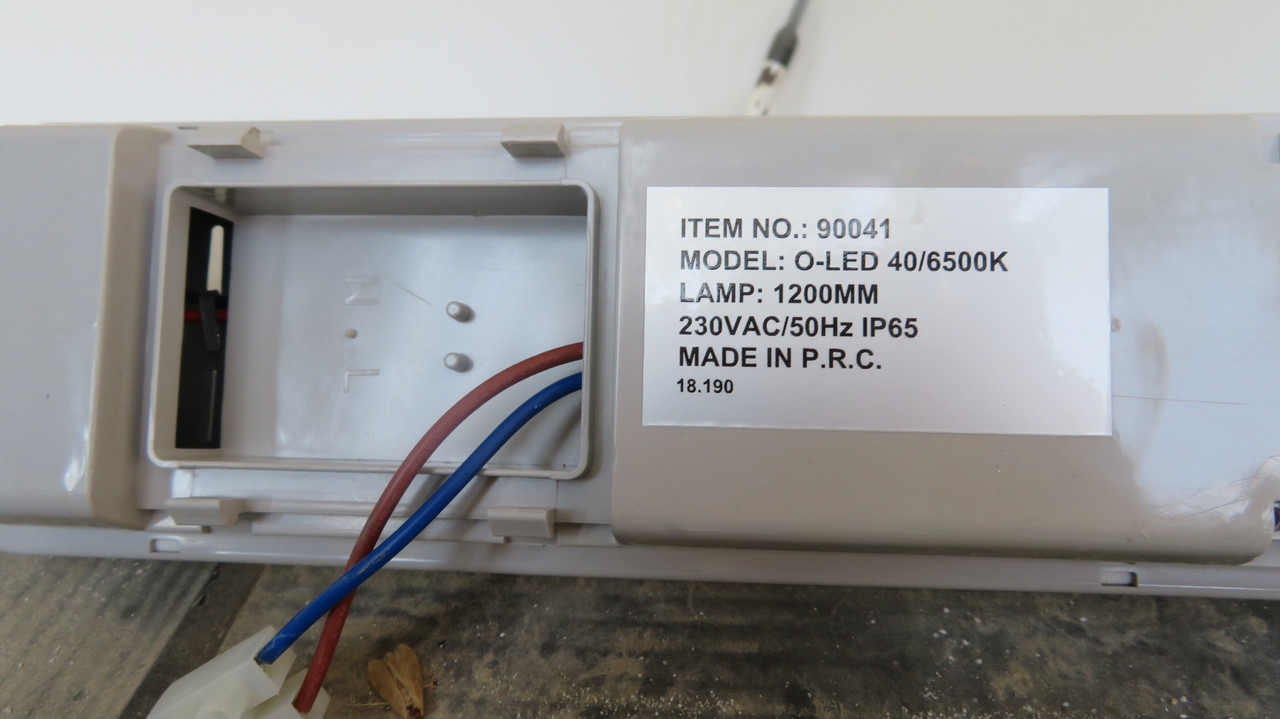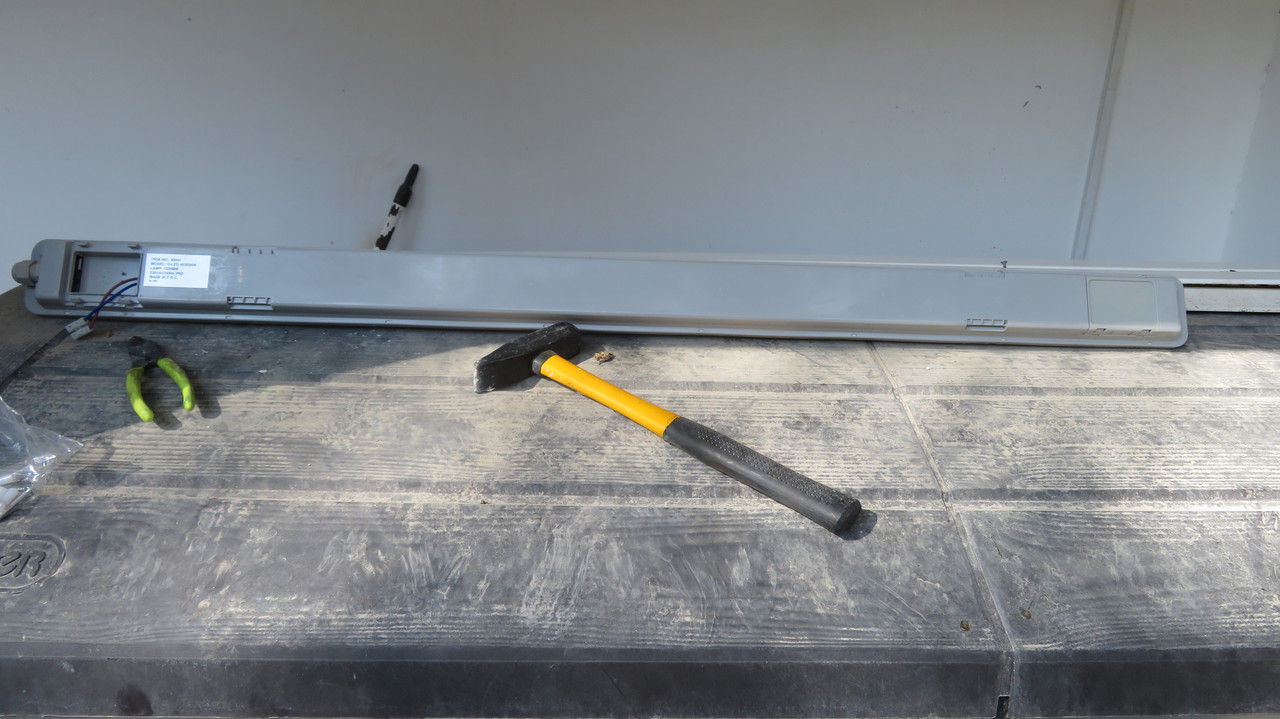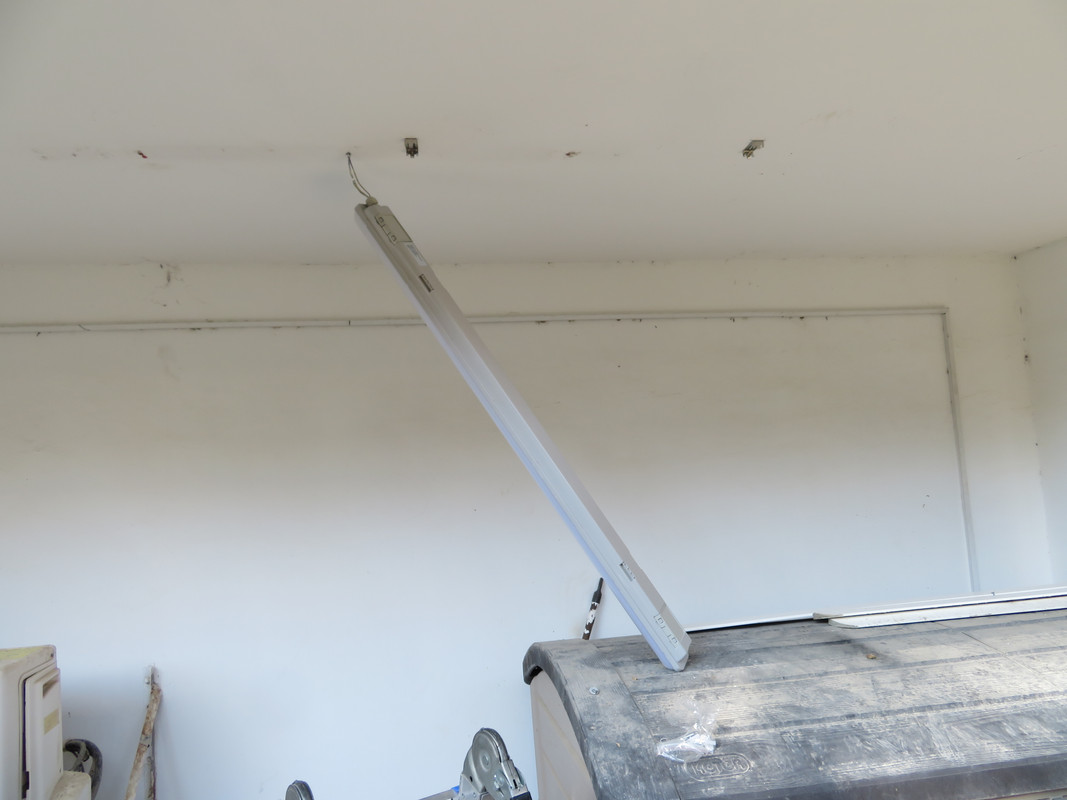 I've seen an electrician taking out the 54W T5 HO weather pack from the ceiling at the backside part of the hostel.
I've asked the tutors why he doing this, and they said that the fixture not working, presumably as a result of electronic ballast failure. I asked them why he don't ordered a new ballast, and instead replacing it to LED, and they said that the homeowner of the place that we rented the building asked to install this LED instead of the former T5.
The homeowner or the building also asked the electrician to replace a perfectly working 2x11W PL-S meltlight to this crap LED.
Notice how it is so easy to install this LED: it comes as a single part without any replaceable parts (The cover is integrated into the fixture)(Much similar to a smartphone). All the electrician need to do beside to drill on the wall, is to connect the phase, neutral and earth to the fixture, and hang it on the wall with screws on the holes. He didn't need to disassemble anything like it is necessary to do with fluorescent weather packs (See the last picture).