Here in Kiryat Ata, student transport is often done by using buses for urban public transportation, which have a special bus line number.
In other cases, student transport, is done by private buses (Which are also used for factory workers transport and tourism) and public transportation.

The buses of the regional councils, have some similarity with the US school buses, namely their yellow coloring, and their usage almost exclusively for student transportation: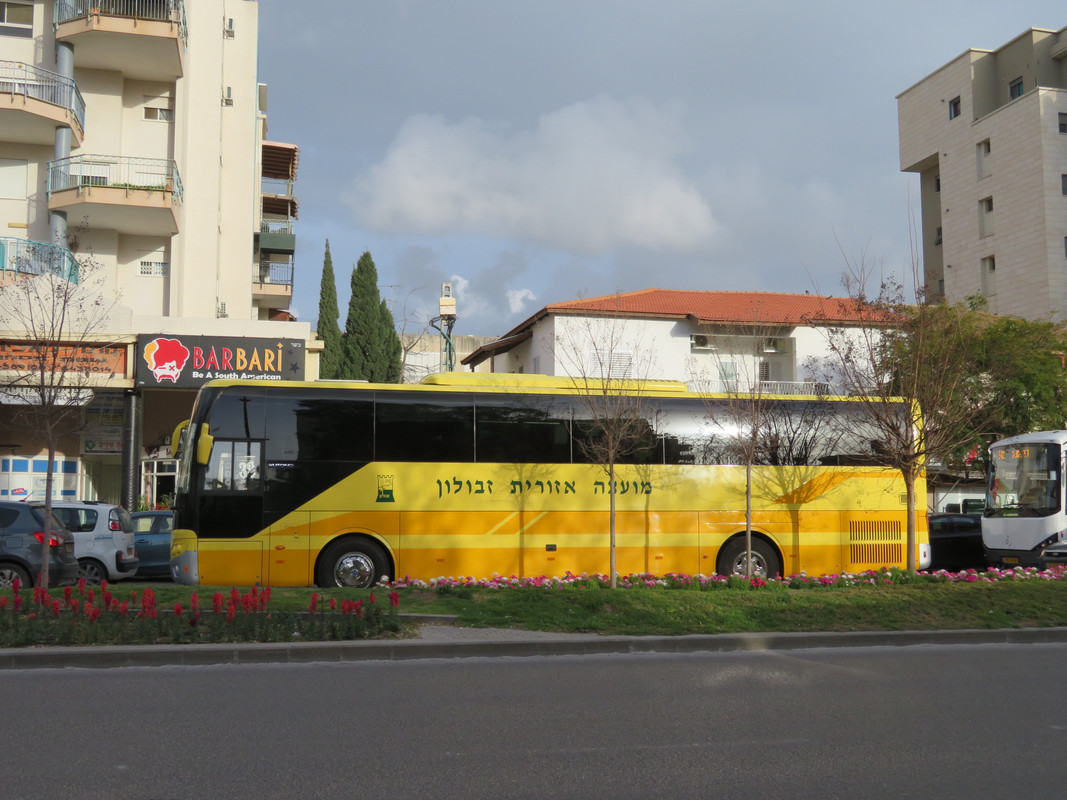 But they aren't looks different than other buses.